Homeopathy is a system of medicine that uses natural substances to stimulate the body's own immune system to heal disease. It is based on the principle of "like cures like": the same substance that causes illness cures it, by varying the dose of the substance. Homeopathy recognizes that every person is unique in the way they express illness.
read more
A Course in Homeopathy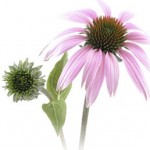 Learn how to treat your family, friends and patients with homeopathic remedies.
A COURSE IN HOMEOPATHIC MEDICINE: FOR THE LAY PERSON AND HEALTH PROFESSIONAL